SWARM ASSUALT
Real-Time Strategy War-Game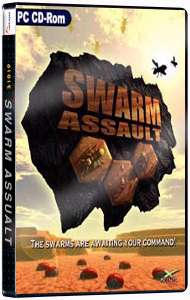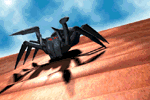 SCREENSHOTS - CLICK TO ENLARGE
SWARM ASSUALT - PCCD GAME

Overall look of the game:
Swarm Assault is a real time strategy game that requires you to control huge swarms of ants, beetles, spiders, scorpions and wasps in a desperate attempt to control the landscape.

Create as many creepy crawlies as you can and march then off into battle. Blast your enemies with bullets, grenades, rockets, bombs, spears, ninja stars, homing missiles and anything else your forces can unleash!

Operate in exotic landscapes where the local inhabitants are sometimes more trouble than your enemies! Learn how to survive and thrive in swamps, deserts and strange surreal candy worlds - where lollies really are bad for you!

Begin your crusade by conquering easy levels and progress to harder levels where your knowledge of each creature's strengths and weaknesses will be heavily tested. Play Swarm Assault today and discover why the creepy crawlies dominate this planet!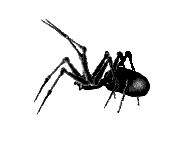 Standout features:
Conquer 100 levels

26 different types of units

different types of terrain

Unique creatures for each terrain

Built in Level creator

Extremely easy to learn.

New challenges on every level!
---
Minimum hardware requirements:
200mhz cpu or faster. - Windows 95/98/2000/XP - DirectX 8 or higher - DirectX compatible video card - 16mb RAM or better - 30mb free hard drive space
---