the CREED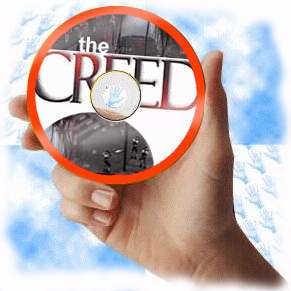 Nothing excites a die hard PC gamer from the late 80's and early 90's more than a rock solid adventure game.
Sierra's King's Quest series set the standard for the "static background" adventure titles. Since then, technology has advanced graphics to new heights of realism and gameplay to new heights of fun.
Enter Insomnia's The Creed, a 3D adventure game set against beautifully rendered backgrounds that give Final Fantasy a run for its money.
---
---
The Creed....
| | |
| --- | --- |
| | You play a merc attempting to escape the murdurous metropolis of Cerberus, and ultimately, the planet of Outpost IV. Along the way you'll battle against those trying to stop you in one of 270 detailed missions throughout 420 environments. This game looks like a winner. Keep your eyes right here for a preview in the near future. |
| | The game is set in a futuristic city, out of control and the edge of Apocalypse, where your brief is simple. Kill.......or be killed. Get off the condemned planet before it's too late. in order to survive, you must offer your skills to three competing superpower factions that rule the city. One false move and your dreams of an easy life and returning home will die...literally. |
| | Take on the role of either Guy Wolfe (Bounty Hunter) or Gene Matrix (Assassin) and watch own unique storylines and skills unfold as you try to successfully contemplate over 50 varied and dynamic missions. Submerse yourself in a fully interactive enviroment where judgement and skill will allow you to interact with numerous special items, highly destructive weapons, mechs, and essential vehicles. All the action takes lace in real-time living city. Just how long you live in it is up to you. |

Play either Guy Wolfe (Bounty Hunter) or Gene Matrix (Assassin) each with their own storyline and developing skills.

Over 50 varied and dynamic missions.

Over 5 additional Multiplay/costum missions.

Over 420 pre-rendered highly detiled backgrounds.

Real Time Living City complete with animated and interactive enviroments.

Over 35 devastating weapons, vehicles, mechs and special items to use and abuse.

45 different intelligent character types to interact with.

Network multiplayer up to 8 people on cooperative or competitive missions.

Force-feeback support for added realism.

3D Acceleration support and MMX enhanced for stunning graphics.

Feaures the Advanced Game Operating System (AGOS) the allows players to create their own missions.

Over 400 individual spoken dialogs.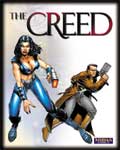 ---