SIM CITY 3000 UK CD
Build your perfect city in the UK, Europe, Asia or North America. Create and control your urban empire with more power than ever before. With SimCity 3000™ UK Edition, you get all the great features of the original SimCity 3000™ plus much more. Expand your SimCities with new building sets from Asia and Europe... but more importantly the UK.
Choose from a selection of UK and Worldwide landmarks to recreate the city of your choice.Take on 14 challenging scenarios or create your own with the SimCity™ Scenario Creator including saving London from the Great Fire. Now is your chance to truly change the face of your favourite cities as you know them.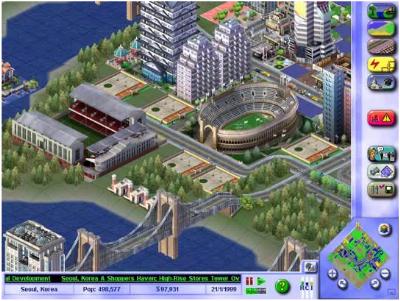 SimCity 3000 UK Edition
Select hundreds of buildings from SimCity 3000™ and new UK, European and Asian buildings.

Play 14 challenging scenarios or make your own with the SimCity™ Scenario Creator.

Inflict numerous disasters including - riots, toxic clouds, plague of locusts, space junk and a whirlpool.

Create unique masterpieces for your metropolis with the Building Architect Tool Plus.

Customise your terrain with the UK countryside, sprawling deserts and redwood forests.

SimCity 3000™ UK Edition Edition is based on SimCity 3000™ World Edition with the addition of the UK specific building set.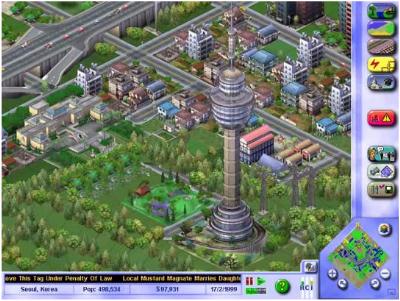 Minimum: Windows 95/98/ XP-compatible Pentium 166Mhz (233Mhz recommended) 32MB RAM, 230MB free disc space, Graphics 2MB (4MB recommended), 4 x CD-rom (8x recommended)., This software uses DirectX 6 (your video & sound card must be DirectX 6 compatible, DirectX 6 supplied on CD).