TOYLAND RACING
Fast-paced racing fun for all ages!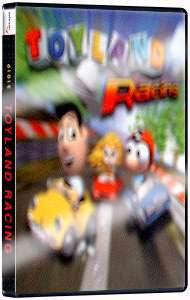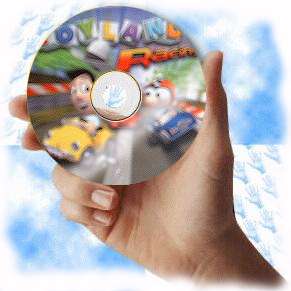 Overall look of the game:
The game is unexpected blend of racing and comics. What can be better than toys driving toy cars, even in such great Spanish cities as Madrid, Barcelona and Sevilla. You can drive with your friend in one car through 15 different tracks of the world under the guidance of Mr. Chetty.
Different difficulty levels and multiplayer is up to 8 players.
TOYLAND RACING - Fast paced addictive racing action. Stunning graphics and superb sound. Race against 5 of your friends and try to unlock the hidden circuits. Includes Split Screen option for 2 players.
Play with up to 8-people by network and duo on one computer.
New stages are added like desert, the earth of lava, and hidden ones.
And curiosity seeking items are also added.
.
SCREENSHOTS - CLICK TO ENLARGE
---
Minimum hardware requirements:
Pentium II 266Mhz 32 MB RAM - Windows 95/98/Me/2000/XP
---